Founded in 2015 in Florida by Chris Thomas, MultiGP offers free membership, and members can use the website to find local and national racing events. Just this year, MultiGP has posted 2,500 race events, and over 19,000+ pilots have registered worldwide. In addition, MultiGP produces one of the largest race series in the world. This is even more remarkable when you consider that all of this is accomplished by over 500 volunteers.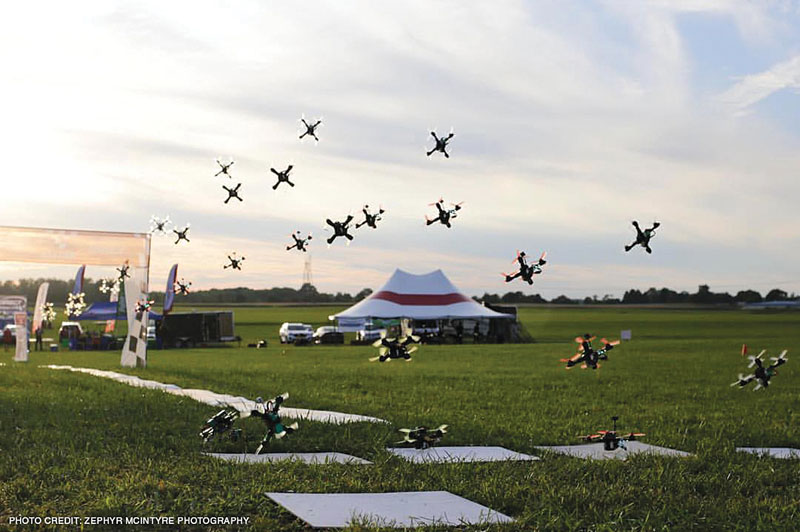 Shawn O'Sullivan, press relations for MultiGP, puts it this way: "Our volunteer chapter organizers are MultiGP's biggest asset. They make this sport a reality, and we support them by providing tools, mentoring, and the formats for conducting successful race events for their local pilots. As a MultiGP chapter grows, we provide them with course obstacles, like race gates and flags, and other opportunities so that they can improve their local race chapter. This has allowed MultiGP to grow from one chapter and a handful of pilots, to more than 500 race chapters worldwide, and over 19,000 MultiGP pilots in only two years."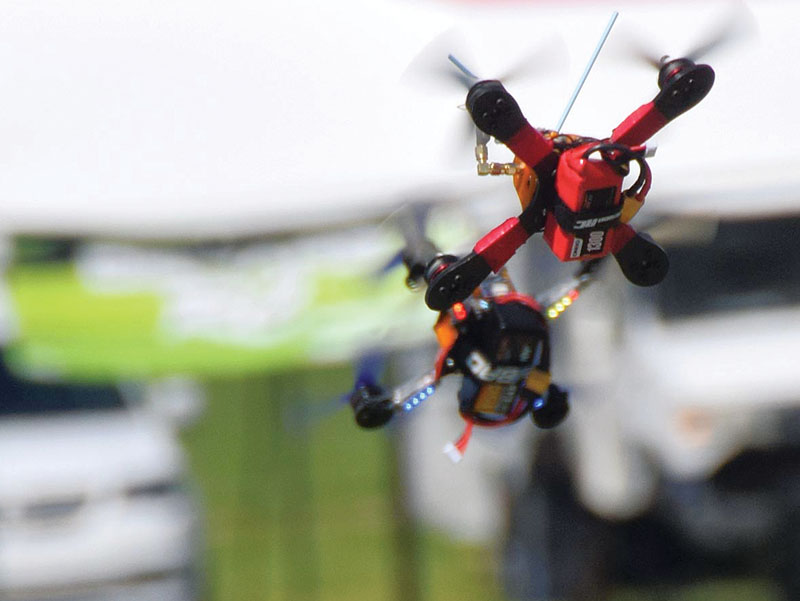 MultiGP racers can compete in over 70 race events across the States each week, including qualifiers. If they win, they can move on to one of the 14 regionals finals. The top two winners at the regionals move on to the National Racing Championship held at Reno, Nevada. There are 140 open spots at the nationals; one is filled by last year's winner, 28 are regional winners and 56 more pilots are selected from the third through sixth places in the regional races. The remaining spots are filled from the list of people who attended the regional finals and meet the minimum qualifying times. The defending champ and the top two pilots from each regional automatically advance while the rest of the qualifiers fly in three-round races to determine who advances. Then all of the pilots compete in three-round races to get the final 16, where double elimination determines who is eventually crowned champion.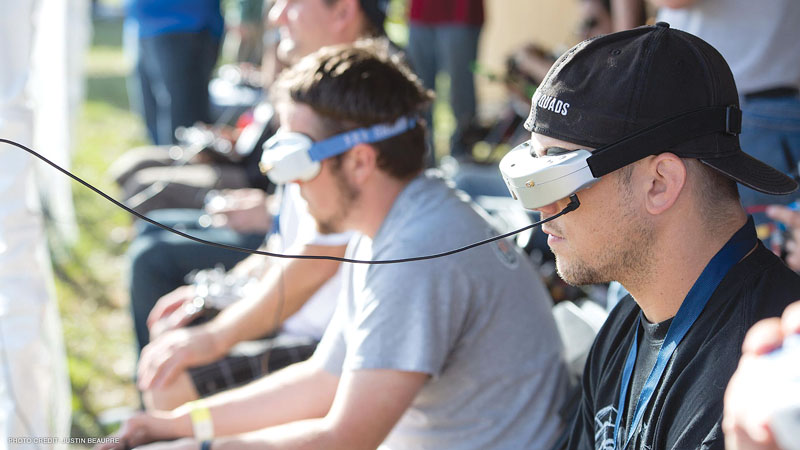 If you want to start your racing career, head to multigp.com, register and check to see where the closest qualifying race is to your location. Good luck!