RotorDrone is excited to be in Atlanta at the Georgia Dome and Georgia World Congress Center for  the first-ever FPV, Flight, Festival & Expo next month. This public, all-ages event for drone hobbyists is taking place Thursday, November 12 through Sunday, November 15, 2015. F3Expo, the first conference and expo specifically designed for hobbyists, brings together all facets of this fast-growing community: prospective owners, novice to expert pilots, aerial photographers, technology enthusiasts, champion racers, retailers and manufacturers. F3Expo features workshops, hands-on demonstrations and an expo hall with the latest drones, gear and components, just in time for the holiday season. It's the perfect place to learn anything about drones, from flying, video and photography techniques, to technology, legal and safety topics. In one of the world's newest sports, FPV pilots will compete on speed, style and precision. Plus, there will be plenty of time to simply hang out and fly!
"F3Expo brings the best of what's happening in the world of FPV flying and drones to one location and opens the doors to everyone: enthusiasts, novices, pros and complete beginners," said Mr. Steele, a champion FPV drone racer who has flown for Cobra Motors, Thunder Power and Team Blacksheep and is a technical advisor to F3Expo. "This is an event that I'm truly excited to see happen and I can't wait to see everyone in Atlanta in November."
FPV Races: Racing events take place Friday, November 13 through Sunday, November 15, including individual events and the ThunderDrone 500 a 100-lap team endurance race in the with pit stops inside the Georgia Dome. Schedule and qualification/entry details will be available on www.f3expo.com/fpv-racing. FPV racing is sponsored by Fat Shark.
Freestyle Competition: Pilots, including Mr. Steele and another giant of the drone community, Skitzo, compete at the highest levels of precision and agility by invitation only on Friday, November 13 in Georgia Dome, to be judged by industry VIPs. F3Expo has created an indoor, purpose-built 3D freestyle course that looks cool to fly through and is difficult to maneuver, even for these experts. Spectators can watch all of the FPV action on multiple-angle screens and the Georgia Dome's Jumbotron.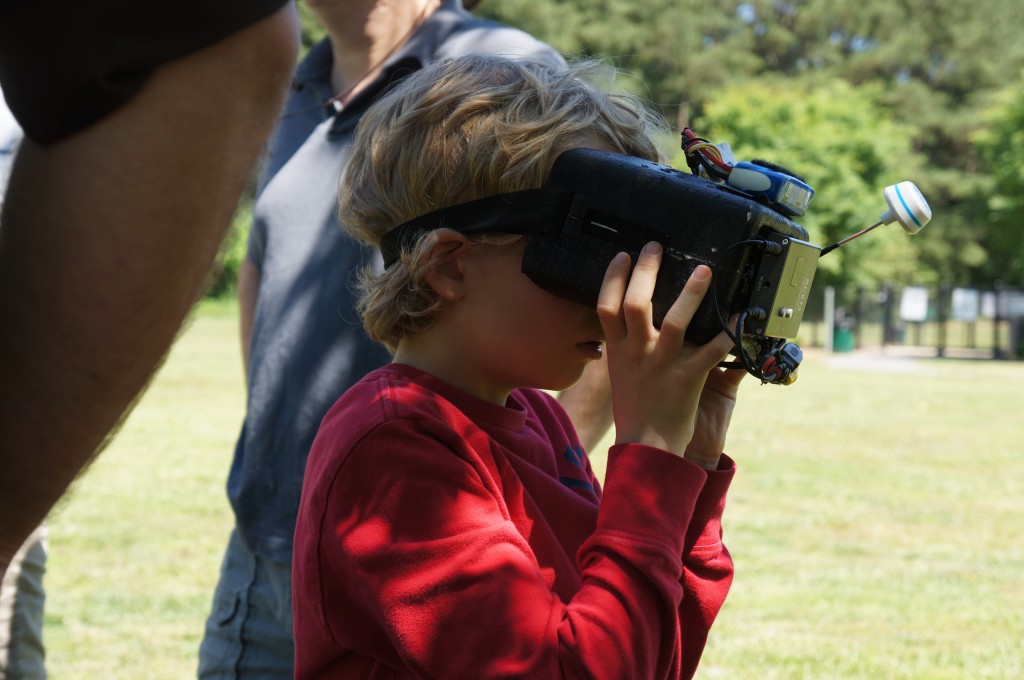 Photography & Film Contests: The F3Expo film and photo contest will serve to inspire drone users to push the envelope in the use of aerial imaging technology. Entries for photos and videos are being accepted in three categories: Nature, People and Places. The film or photos must have been taken by a drone within the last six months. The film must be under 90 seconds. The initial selections of the works will be done by our panel of drone image experts, and the 15 finalists in each category will be voted on by F3Expo attendees. Additional details at www.f3expo.com/contests.
Expo: The F3Expo Exhibit Hall will feature the newest drone models, parts and accessories, just in time for holiday shopping, as well as a central fly-zone for testing out the wares. Exhibit booths are currently on sale. View www.f3expo.com/partner for pricing.
Tickets: All-access passes including access to all events over four days are $99 in advance for adults (16+) and $129 on site. Teens (13-15, must be accompanied by an adult) are $99 in advance and $129 on site. Children (4-12) are $39 in advance and $49 on site. A one-day pass is $59 or $79. VIP experiences (limited availability) are $300. For more information and to register online, visit www.f3expo.com

F3Expo on Social Media:
• Twitter:@F3Expo; hashtag #F3Expo
• Instagram:@F3Expo; hashtag #F3Expo
• Facebook: www.facebook.com/F3Expo
• Google+: F3Expo
• YouTube: https://www.youtube.com/channel/UC-BZQcQdvY8vkDfvmxuM7v
Location:
Georgia Dome
1 Georgia Dome Dr NW, Atlanta, GA 30313
Georgia World Congress Center
285 Andrew Young International Blvd NW, Atlanta, GA 30303
About F3Expo: F3Expo, the FPV, Flight, Festival & Expo, was founded by a collaborative team of drone enthusiasts and Meeting Expectations, Inc., a full service meeting and expo management company headquartered in Atlanta since 1992. The inaugural event takes place November 12-15, 2015 at the Georgia Dome and Georgia World Congress Center in Atlanta. Activities, travel and hotel information and event registration are available at www.f3expo.com.
Contact:
Allison Dixon
adixon@meetingexpectations.com
404-240-0999