From Nanuk:
Plasticase is proud to announce that our development team is hard at work developing 8 new NANUK sizes for launch in 2019. We are adding strategic wheeled sizes to the NANUK case lineup to accommodate larger, bulkier items. The first new cases will begin shipping in early 2019 and all 8 sizes will be available before the end of the year.
28 NANUK sizes by the end of 2019 and counting!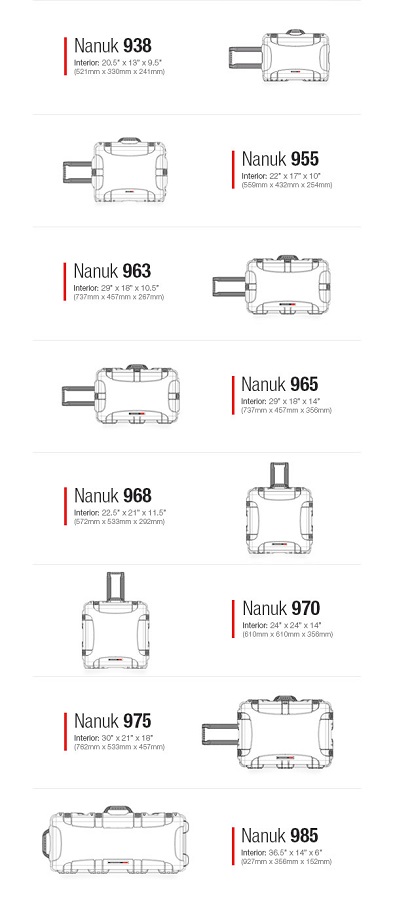 *Interior dimensions indicated below are subject to change.
THE NANUK ADVANTAGE
Powerclaw Latching System
Waterproof IP67 Rated
Impact Resistant NK-7 Resin
Padlockable
Soft Grip Handle
Automatic Pressure Release Valve
100% Stainless Steel Hardware
Stackable
LIFETIME GUARANTEE