When DJI comes out with something new it always makes news, and their new Inspire 2 is the hot ticket right now.  Improving on a well built and tested design the Inspire 2 is a little bigger and faster than its predecessor. We tested out the package that came with the Zenmuse X5S and two transmitters.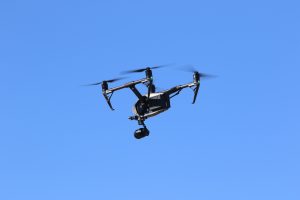 So far our morning test of this bird is going really well, it is a solid performer in the air.  We will be doing a complete review of the DJI Inspire 2 in the RotorDrone Magazine, be sure to look for it.  We will also be posting some video here on the website very soon.
Quick Specs
Type: Pro camera rig
Size:  605mm
Weight:  7.25 lbs.
Motors:  DJI 3512 (include)
Battery: Intelligent Flight Battery 4280mAh 22.8V ( 2-included)
Top Speed: 58mph!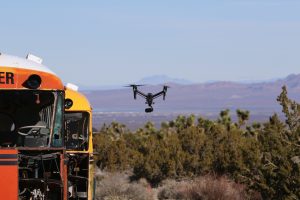 I have to say that flying the Inspire 2 was fun, it is very precise in the sky, easy to get from one point to the other.  Then there is the speed at which this bird can fly, and in most cases, you don't really want that much speed because the shot will look rushed, but the gimbal does an excellent job of maintaining a nice level and smooth video.
Here are a few behind the scenes images.