As 2015 draws to a close, the social network Dronestagram has compiled the best drone pictures published on its platform over the past 12 months. As you will see this must've been a very daunting task. Judging by all the different aerial views you will see over the next few days it is easy to see why drone photography is fast becoming the favorite new way to capture great aerial photos.
This was a very successful year for the social network with thousands of photos and videos entered and two important competition: The National Geographic Drone Photo Contest and the Small drones Big changes contest in relation with the UN Climate Change conference. "Drones are becoming an increasingly accessible way to get a new perspective on the world. There literally are no physical limits as to where a shot can take place anymore" said Eric Dupin CEO of Dronestagram. The proof in 12 Photos!
If you would like more information about this video-sharing website check out: www.dronestagr.am or email them at: contact@dronestagr.am
Take a deep breath and enjoy!
1st Prize of 2015 National Geographic Drone Photography Contest
Above the mist, Maringa, Brazil by Ricardo Matiello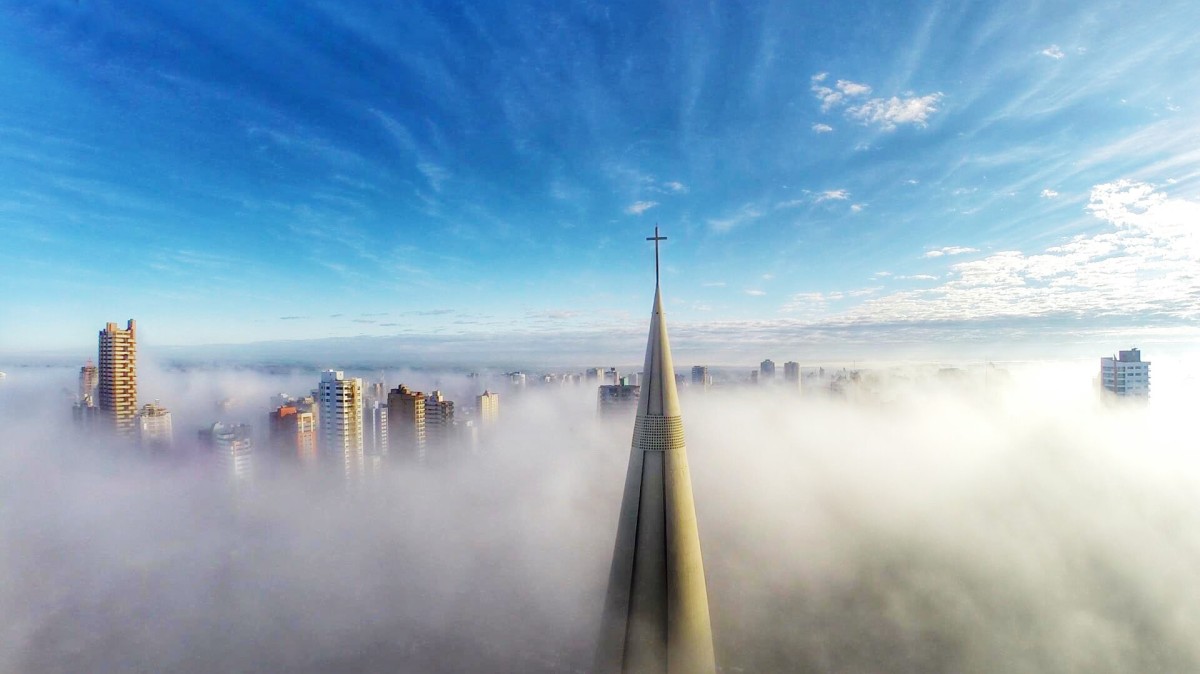 Description
One day I saw a picture taken from an airplane, showing the center of a city surrounded by a heavy fog exposing only the tops of buildings. Since that day, I had the desire to take a picture like that; but only of my town. One morning, a dense fog formed, very rare here, because I live in a fairly leveled area where it is sunny and hot almost all year round. That day, I had a job to do with the drone and therefore the equipment was already in my car. I drove my daughter to school and on my way to work I decided to try to take the picture. I had no idea how was up there, because the only thing I could see were clouds hiding the buildings. I did not know if there would be sun, or if the weather was completely cloudy as the day before. I chose the area of Maringa Cathedral, a symbol of the city, and because this monument was inspired by the creation of spaceships called Sputniks. (Source: Wikipedia) I flew the drone few meters up, making it disappear in the fog, and soon after, flew it back down because I could not fly it without visual contact. By accessing the camera's memory, I was amazed by the beautiful day above the clouds and to my surprise and delight, I was able to take the exactly picture I was looking for. The result is this….
Church, Paracatu, Brazil by Alexandre Salem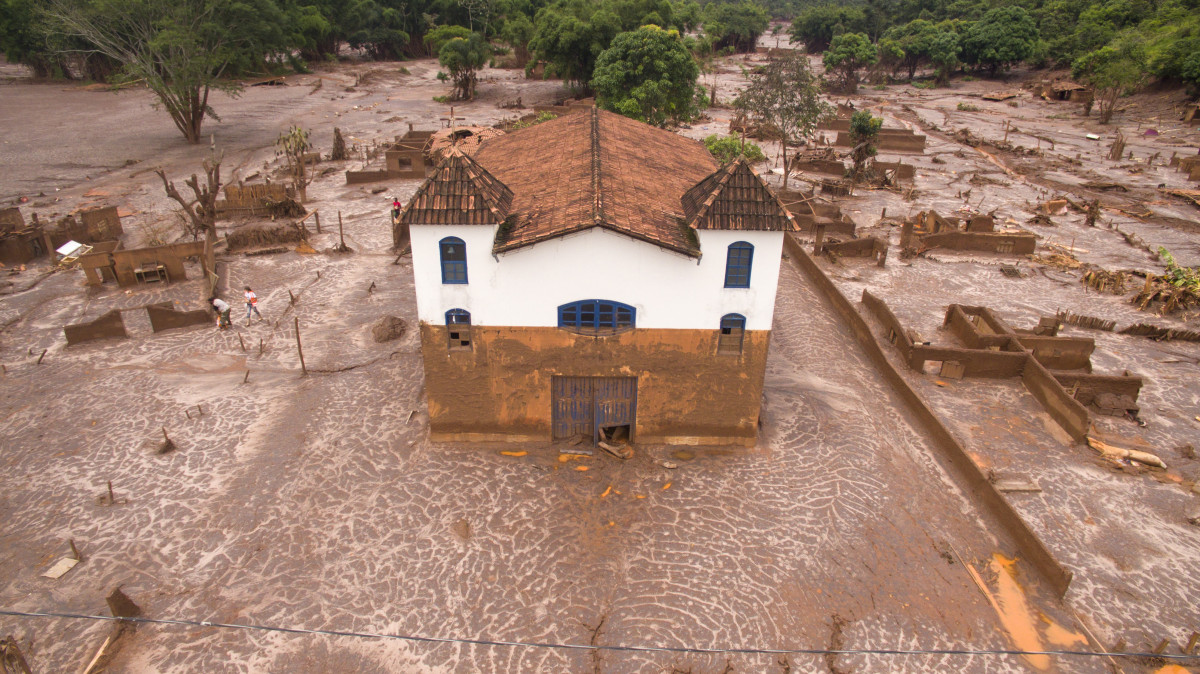 Description
The city of Paracatu was vanished by a river of mud, after a mining dam burst at Mariana, Minas Gerais. It was the biggest environmental accident in Brazil's history.