As most loyal Parrotheads know, Jimmy Buffett is way into tech! Technology back in the day was all about cameras and lighting for Jimmy as he planned his shows during his multi-city tours. And as he has often said, his fans and audience are just as much a part of his shows as he and the members of the Coral Reefers band are.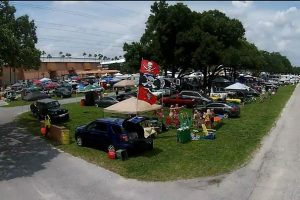 A couple of years ago Jimmy appeared on the popular TekZilla show and chatted with host Patric Norton about what interested him. Jimmy actually knows the guys at DJI, and he quickly embraced camera carrying drones to add unique footage to his big backdrop screen during his shows.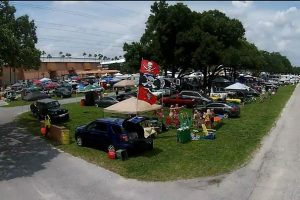 Back then he could not live stream all the outside action taking place at his epic Parrothead  tailgate parking lot parties. What was shot during the day would be edited and shown during the enxt show.
With GoPro action cams and newer drones, it's all realtime or at least very close to it. Hey it's 5 O'clock Somewhere and Jimmy isn't losing any time updating his show tech!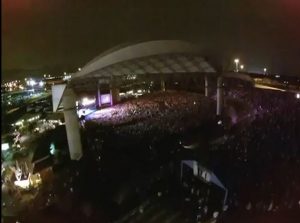 Photos courtesy of TekZilla and YouTube.