Thats right! We got one of the first Tornado 920 Plus and had some fun flying it this weekend. Just check out the case it came in!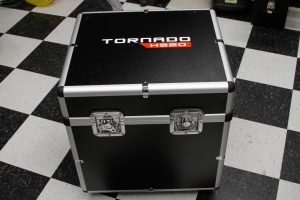 And of course, here is a little peek inside: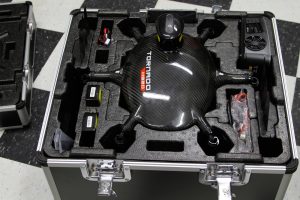 One of the obvious upgrades are the quick connect props:
Here is a little information on this new H920 plus:
Updated features such as:
Task Modes (Orbit Me, Point of Interest, Journey, Curve Cable Cam, Waypoints)
Refined ST16 Pro Ground Station with downloadable aerials maps for Waypoint Cache
Advanced Camera Settings
Quick-disconnect propellers
A CGO4 camera, developed with Panasonic which is compatible with 3 lenses

Olympus M.Zuiko Digital ED 12mm F2.0
Olympus M.Zuiko Digital 45mm f1.8
Olympus M.Zuiko Digital ED 14-42mm F3.5-5.6 EZ

ProAction Grip – dual-grip ground handle that extends the CGO4 camera from sky to ground, capturing ultra-stable and steady footage
Stay tuned for more updates and images!