Hydrogen fuel cells are steadily catching on in ground-based transportation, but could they soon be a fixture of our airspace? That appears to be the goal for Virginia Beach-based drone delivery firm DroneUp. The Walmart partner, which powers the retailer's largest-in-the-nation commercial drone delivery network, recently announced its plans to test hydrogen fuel cell technology from Doosan Mobility Innovation (DMI), one of the first firms to commercialize hydrogen-powered drones. The DMI and DroneUp agreement was first initiated in October 2022.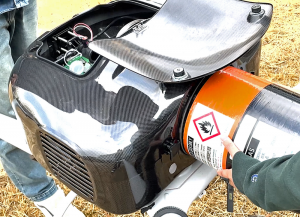 DMI's hydrogen fuel cell technology yields 3-to-1 energy density characteristics when compared to lithium battery-powered drones. This new technology greatly increases drone flight time to 2-5 hours, depending on several factors like payload weight and weather. In addition to the increased flight time, the new hydrogen technology being tested also has environmental sustainability benefits.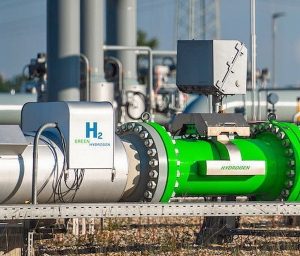 "The technology industry evolves incredibly quickly and the drone industry evolves even faster," said John Vernon, CTO of DroneUp. "It is absolutely critical we explore new technology like this and continue testing and validating how it can help us move forward. This collaboration is really interesting because it addresses two major aspects of commercial drone services, increasing flight time and reducing carbon emissions. We're really excited to see the results from this as it could be a significant game-changer for the industry." Watch a video of a hydrogen cartridge being loaded into a drone here.