Here are some more winners from the Inaugural Los Angeles Drone Film Festival that was this past weekend.
WINNER of the EXTREME SPORTS CATEGORY
UNITED WE RIDE
Amanda West of Four oh Four Film Factory

WINNER of FEATURING DRONES CATEGORY
MERRY CRASHMAS
This is Tilt & Animasjonsdepartementet

Merry Crashmas from This Is Tilt on Vimeo.
WINNER of STILL PHOTOGRAPHY CATEGORY
THE TREE OF LIFE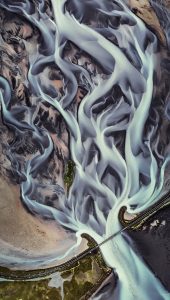 WINNER of the DRONIE CATEGORY
THERE'S NO ONE ELSE AROUND
Wellington Rodriguez of Wellington Visuals

There's No One Else from WELLINGTON VISUALS on Vimeo.
WINNER of X-FACTOR CATEGORY
DRIFT
Frank  Dewaele of Kelly's Heroes

DRIFT from kelly's heroes on Vimeo.
WINNER of the DRONE USE IN FILM, TV or ADVERTISING CATEGORY
Otto Bell & Simon Niblett
WINNER of the SHOWREEL CATEGORY
AERIAL FRONTIERS
Sam Short of AERIAL FRONTIERS
Aerial Frontiers 4K Reel || 2016 from Aerial Frontiers on Vimeo.