At the 2019 CES extravaganza in Las Vegas, we were blown away by the new, innovative drones and gear on display! Here are RotorDrone's top picks from the event.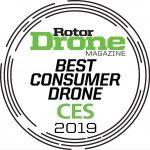 SwellPro Spry
This waterproof drone can land in water and even has a waterproof controller! Nothing says "consumer" like a piece of electronics that you can accidentally drop in the pool (or the ocean) and keep using.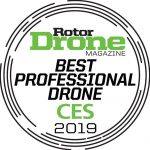 Autel Robotics DragonFish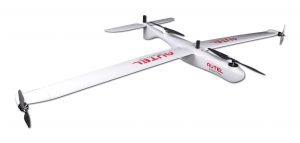 This fixed wing VTOL (vertical takoff and lift) UAV has some serious real-time kinematic mapping potential! Still in development, it will have a steep price tag, so only serious commercial operators need apply.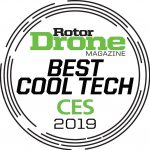 Fluidity Technologies FT Aviator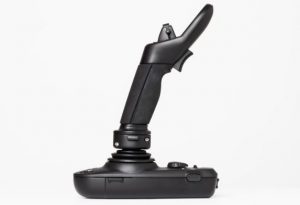 A single joystick control system for drones, this unit is initially compatible with DJI but expanding to other manufacturers. It's a really clever, intuitive design, created by a world-class over-achiever. Invented by a guy who is former NASA astronaut who has flown in space twice and a medical doctor who has summitted Mt. Everest.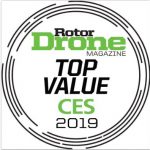 Extreme Fliers Micro Drone 4.0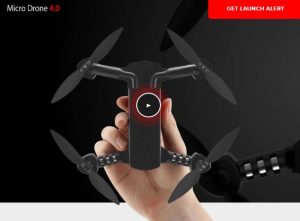 Developed by world-class nerd Vernon Kerswell, this drone will debut on a crowd-funding platform later this month. This guy does small drones like nobody we've ever seen, and with a price tag that's under $200, we can't wait to get our hands on one!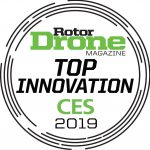 GET Distant Wireless Power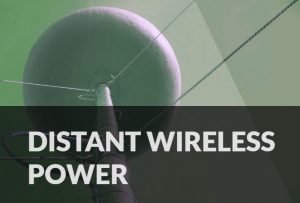 Right out of the Nikola Tesla playbook: drones recharge wirelessly, in minutes, with no physical contact and never even touching the ground. If that isn't innovative, we don't know what is!