As any guy will know, one of the top ten events to attended in your life is the Consumer Electronic Show.  This is why, every year in January, all the hotels in Las Vegas, Nevada, fill up for this one shows that every guys want to attend: CES. At the beginning of each year, more than 200,000 attendees get their first look at some of the latest and greatest technology the world has to offer. Like last year, the South Hall of the Las Vegas Convention Center was filled with unmanned aerial vehicles ranging from small selfie drones to large commercial drones that one day will carry us to work, but for now, most of them are perfect for performing aerial tasks like cinematography and surveying. While we were there, we saw all kinds of new and innovative products. Check them out!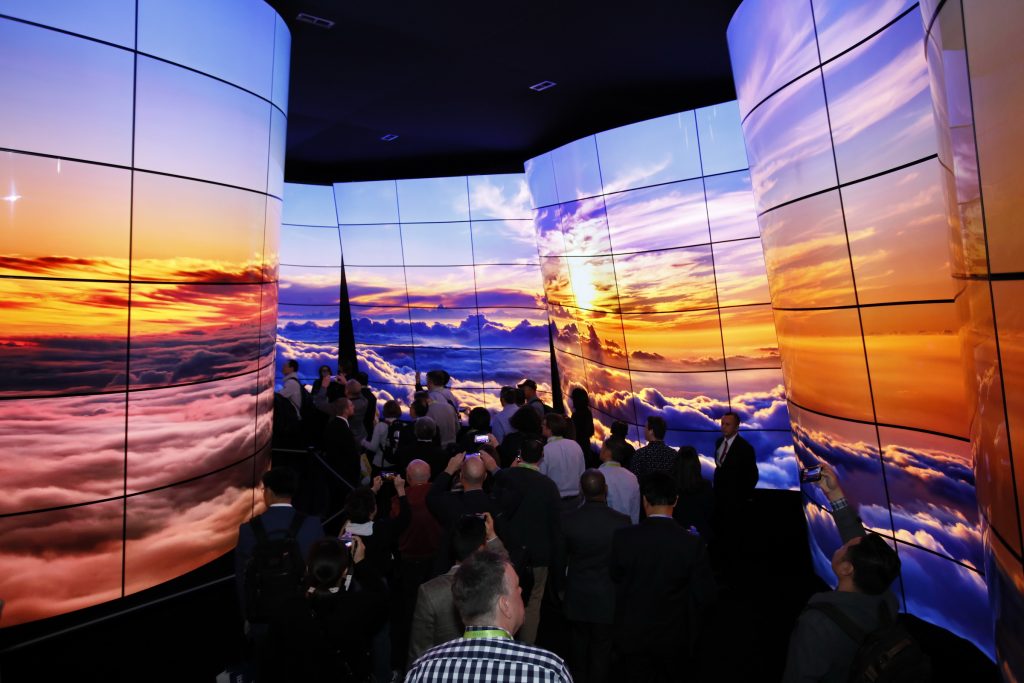 Have you ever thought about what it would be like to line all your walls with TVs? Well, that is what you got at the LG booth. The company delivered an immersive experience with the Wallpaper, LG's ultra-thin OLED TV through the main walkway in their booth.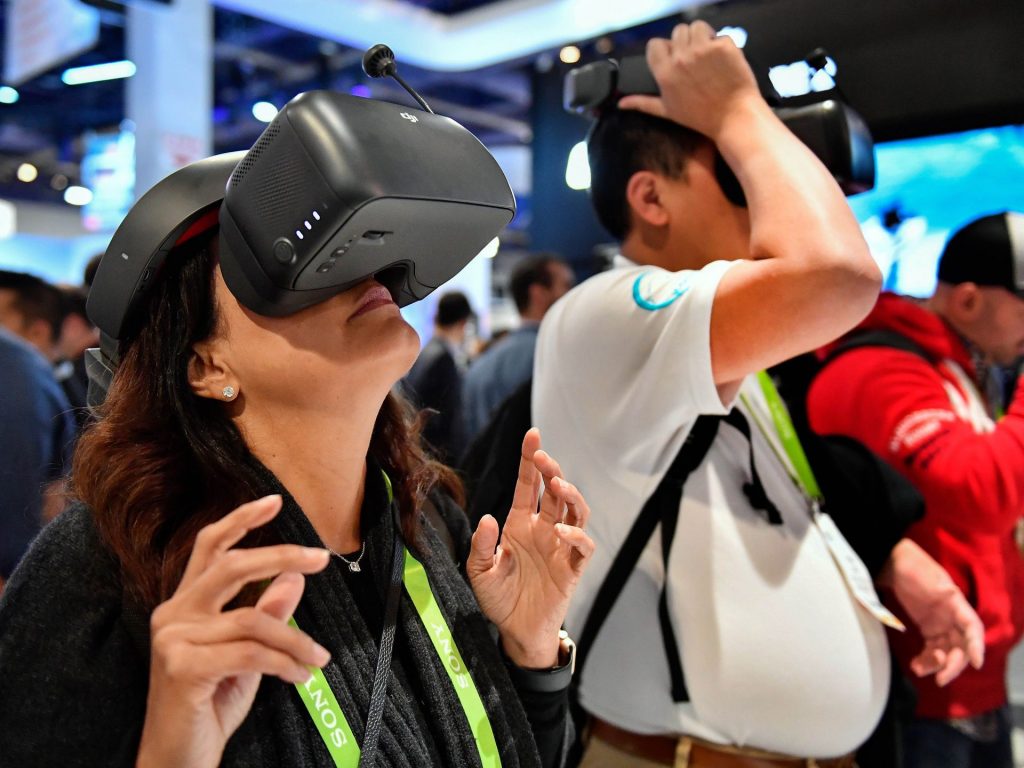 The DJI booth had plenty of people willing to try on its new immersive goggles, which are used primarily for monitoring the action of your drone or the camera on that drone.
Fly, fish, and film all with one waterproof drone! Swellpro has a new drone, the Splash Drone 3, that is completely waterproof and can land and float on the water with the camera underwater to capture that unique image.

Autel Robotics has released its first portable aircraft: the Evo. It has a number of intelligent flight features that let the pilot fly with different levels of control, and its advanced obstacle avoidance makes it easy to navigate in close quarters. A three-axis gimbal camera records 4K UHD and footage up to 60 frames per second.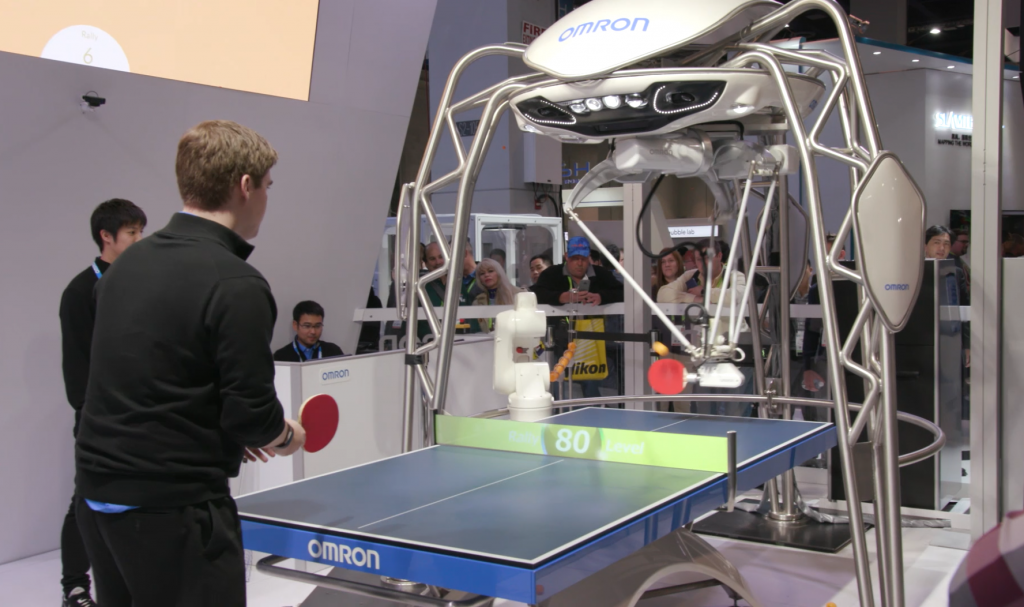 Have you ever sat at your ping-pong table and wished you had an opponent to play with? Soon you might not have to, thanks to Omron with its first ping-pong robot instructor: Orpheus. While it is not a product Omron sells (yet), it does show what can be done with the company's technology and programming.
The new OOri racing drone from UVify is an easy-to-control and fast-flying mini racing drone that anyone can have a ton of fun flying around in the house or outside. Integrated sensors on the bottom help the OOri hold its position above the ground, and it has different flying colors, so you know which drone is the one you are flying.
Fun Stuff
Things we liked that have nothing to do with drones but that we think are cool!
How much time do you spend looking for those keys, kids, pets, or glasses? With StickNFind, you can stick one of these tiny little sticker buttons on them and, if they are located within a 100-foot range of your phone, you will find them. Just pop open the StickNFind radar app and locate your missing objects. Wait—where is my phone?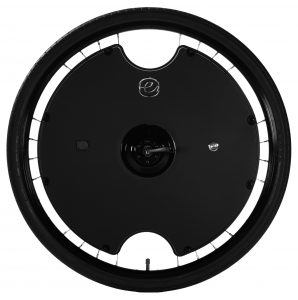 Now this is the way to get your biking exercise! The Electron Wheel aims to retrofit your current bike to go long distances and up hills. The wheel, which is set to come out in February, can be installed in less than 30 seconds. This add-on will make your current bike much easier to ride. With a sticker price of $799.00, the company states that it is half the price of a good e-bike.
Here is something that you wouldn't think would help you fall asleep: the Dreamlight Sleep Mask. Unlike other masks, this one comes with LED lights that emit an orange glow as you're doing your best to fall asleep. The lights are supposed to help you fall into a nice, deep slumber faster than you can say one-sheep, two-sheep, three…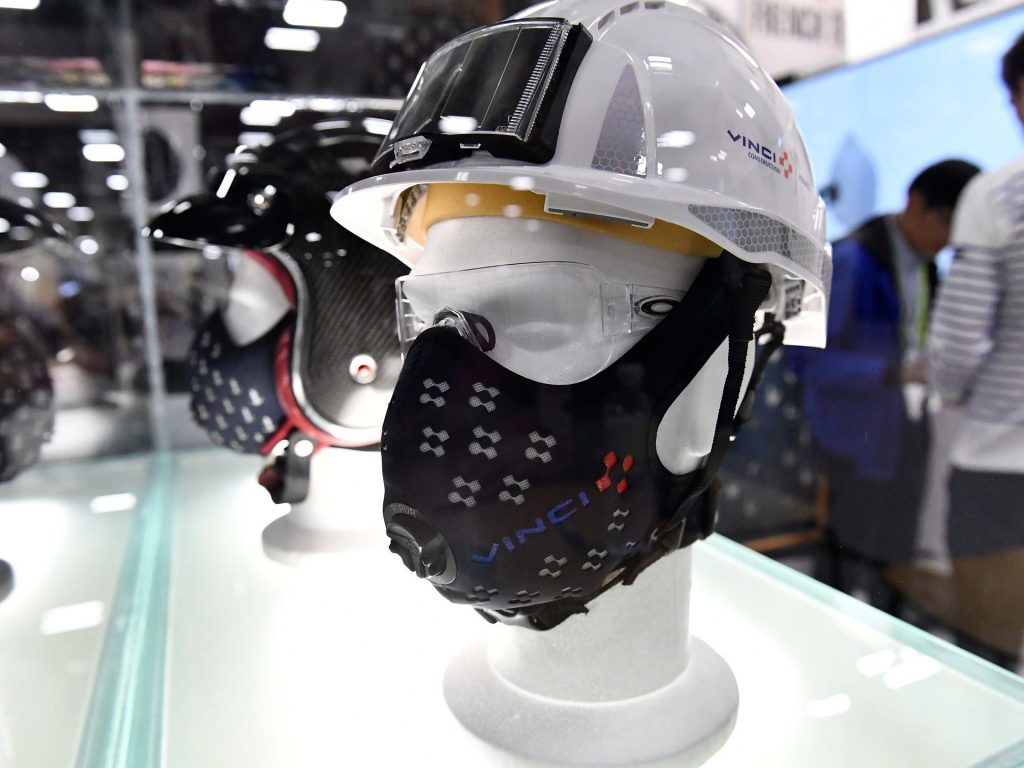 The R-Pur anti-pollution mask was designed for motorbike and bicycle users in France, but—guess what?—you can now have one for your bike. The mask allows you to breathe clean air by filtering out toxic particles (such as from diesel engines), pollens, viruses, and bacteria. And it looks cool, too.
ProGlove offers smart gloves that enhance workers' most important tools: their hands. The glove has sensors and scanners embedded in the material that enable manufacturing and logistics staff to work faster and more safely. The system alerts workers immediately to operational errors and allows the automatic recording of workflow and process compliance data. The scanners make finding parts and stock a snap.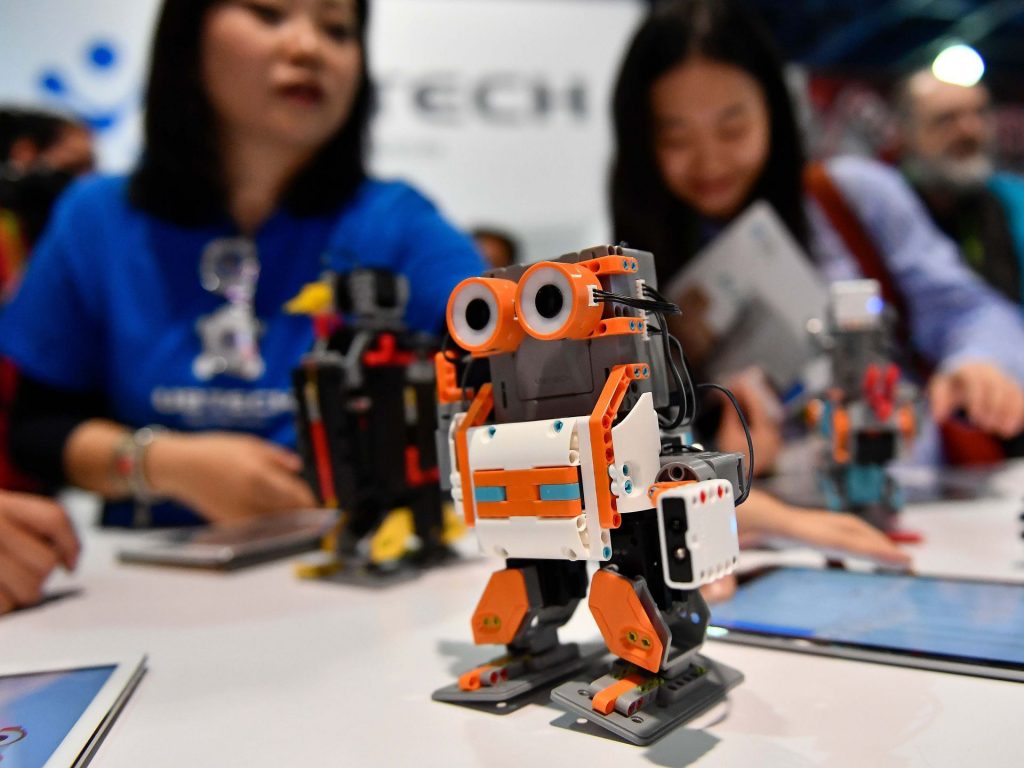 Yes, we know the Jimu Robot is designed for children eight years old and up, but we didn't see any upper age limit mentioned. At the show, this robot was dancing its heart out and just having a good time. The cool thing is that this robot can be designed and programmed any way you want—sort of like Legos for nerds.
Cat owners, rejoice! There is now an app that can send notifications to you when it's time to change/clean your cat's litter box. This new app is designed for the Litter-Robot Open Air litter box. The app monitors litter-box usage and views the waste-drawer level. Gone are the days of "(sniff, sniff)…I think the litter box needs changing."
This is a must-have for anyone who ever wanted a dog but doesn't like cleaning up after it. Sony is bringing back its robotic dog, Aibo, which was first launched in 1990. The new and improved Aibo has better artificial intelligence and responds to voice commands, dances, finds bones, and recognizes people in your family. What's not to like about this one? (No vet bills, either.)