We are often asked, "How can I make money flying a drone?" While there are many different ways to cash in using your aircraft, one that is available to new pilots in almost every city is real-estate photography/videography. Because getting started can be a challenge, we asked our good friend Joe McBride, owner of Discovery Drone (discoverydrone.com), to give us some pointers on getting started in the real-estate market. Joe started as a freelance photographer and then became involved with digital marketing. About a year and a half ago, he restarted his photography business to include drones and has never looked back.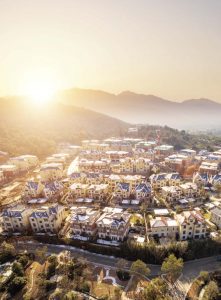 Making the Connections
Now that you are set up, how do you find real-estate agents? Well, that is actually the easy part. Here are just a few places to check:
• The website realtor.com. This website makes it easy: Just enter your zip code and find Realtors close to you.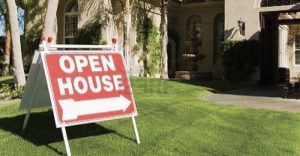 • Open houses. Walk-ins are welcome in open houses, so walk in and talk to the person in charge.
• Chambers of Commerce. There are always a good number of real-estate agents involved in this organization.
• The website topagentsranked.com. Find real-estate agents who are doing well in your area.
• Local resources. Most cities and towns have a local real-estate organization that meets at least once a month. These groups are always looking for speakers, so become a speaker and do a presentation on how you photograph/video a home. Bring a lot of business cards.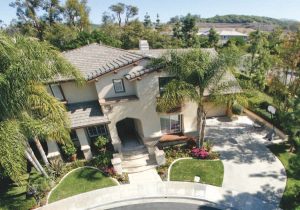 Joe's Checklist for Success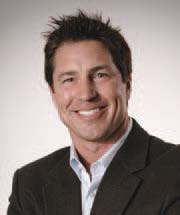 • The drone. Get a prosumer drone that can be flown day after day. Some good choices are the DJI Phantom 4 Pro, DJI Mavic Pro, Yuneec Typhoon H, and the Yuneec H520.
• Experience. Learn to fly. Take your drone out every day, and use up all  the batteries you have for it. You should have at least three sets of batteries. • Stay legal. Get your remote pilot's license. This is very important!
• Develop an online presence. Create a business website and Facebook page. Take some aerial video and inside photos/video of homes of friends and family that you can post to your website.
• Takeaways. Design and create business cards that include your remote pilot's license number as well as other promotional material.
• Insurance. Find a broker who sells flight insurance and any other type of insurance you may need for your business.
• The payoff. Establish a price list by asking friends who are real-estate agents or calling other photographers and finding out what they charge. Don't undercut them.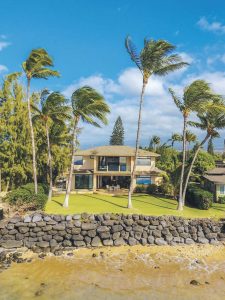 Real-Estate Video Tips
Most videos for real estate will consist of using the camera to guide the buyer through the entire house, slowly taking the viewer through each room. When moving the camera from room to room by hand, the video will be rather shaky and will not produce a good
result. High-end productions use expensive stabilizing rigs with a video camera to create a smooth video, but your drone already has a gimbal attached, so use your drone to do double-duty. Remove the props, turn the drone on, start recording, and guide it  through the house.
When you've finished filming inside, put the props back on the drone, install a newly charged battery, and head outside. Get the drone in the air, and start by hovering the drone by the open front door. With the camera facing the open door, close the door as the drone backs up and flies down the driveway to the street. (Be sure to keep the person who's closing the door out of sight.) Reverse this in post processing to create an opening scene flying into the driveway up to the front door as the door opens. Now hover at the open door, face the drone and camera out the door, and slowly fly away heading into the sky; this will be the closing scene. Shoot above and all around the house from a low and then a higher angle. Fly over and film any important features of the property, such as pools, gated front yards, backyards, workshops, circle driveways, and fountains. Take the drone up a little higher and yaw the drone around a full 360 degrees while filming an overview of the neighborhood. Add text callouts to the video to showcase the best features of this community. This should provide a good selection of video clips for a nice overview of the property.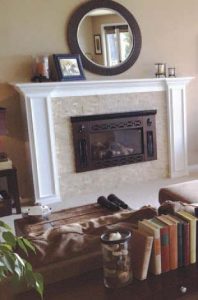 Real-Estate Photo Tips
When you shoot property, you will have two different lighting situations: outside using natural light and indoors using artificial light. Each calls for a different way of shooting.
Indoors
• Use a tripod or set the drone down on something to prevent camera shake. This will also allow you to use the lowest ISO so that the images will have the best quality.
A slow shutter speed is fine as long as nothing is moving in the scene.
• Because of the low light indoors, shoot at the widest f-stop opening. (If you are using a drone, you may not have any control over the f-stop.)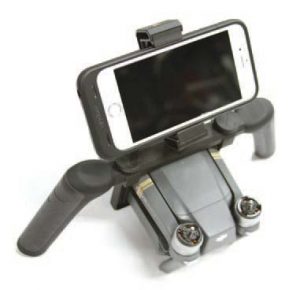 • When shooting video, keep the shutter speed at double the frame per second (fps). Most video will be shot at 24 or 30fps, so don't let the shutter speed drop below 1/60 of a second. If it does, raise the ISO to get the shutter speed to the right number.
Outdoors
• When shooting outside, you will have the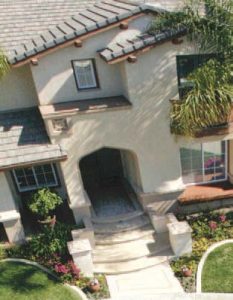 opposite problem: too much—and a rather  high—shutter speed. The nice thing is that when you're taking photos, you can let the shutter speed go way up and it will not hurt anything.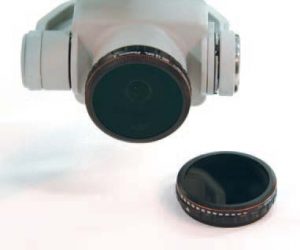 • The problem comes with shooting video: If the shutter speeds goes past 1/60 of a second, the  video will start to look choppy. In this case, even with the lowest ISO setting, you will likely end up  with a rather short shutter time. A neutral density filter over the front of the lens will block the light  coming into the sensor. These come in different strengths, so use the one that keeps the shutter at  close to 1/60 of a second.
Joe had done some real-estate photography before drones were available, so this was a way to add additional value to his business. Joe states, "It was more of an add-on to my business, rather than a stand-alone request. Not to say that there haven't been jobs that only requested aerial footage. It's just that 98 percent of real-estate jobs that I do need the walk-through footage and detail shots as well as aerials. Usually, I shoot the whole house and then I go outside and get the aerial shots." We asked Joe if it is possible to just be a drone shooter in real estate, and he replied, "I have heard of photographers and drone pilots teaming up to shoot the property together. The photographer takes the inside and outside [shots], while the drone pilot does all the
aerials. That isn't the way I work, and I would think that the drone pilot would need to have a number of photographers to team up with to make a living by piloting the drone."
Joe applied for his remote pilot's license as soon as it was available and got onto
DroneBase, a service that offers spec jobs (ones where you take the footage first and
then see if anyone would like to buy it) and contract jobs (ones where payment is offered for the shoot). He says, "The contract job would be gone within a few minutes after posting because of how large the network is." While this did secure some jobs for him, most of his work started coming in from real-estate friends who wanted him to shoot their properties. When Joe successfully established himself with them, they introduced him to their network of real-estate associates, and this led to more work. Joe also notes, "You can pursue real-estate groups and associations in your area. By joining them and networking within that group, you can find more work."
Joe adds, "When I started out working with my real-estate friends, I developed a pricing schedule for real estate with an add-on that included the drone work. This included a little more than an aerial view of the home. I would fly up higher to get a good shot that showed the surrounding amenities of the area, such as schools, parks, and shopping areas. This shows all the good things that surround the house, thereby making it a good
purchase for the buyer."
Equipment for the Job
We asked Joe what type of equipment he uses for his real-estate drone work. "I have a Phantom 4 and [Phantom] 4 Pro along with a Mavic Pro, and I think these are perfect for
this type of work. But it is funny because I will get calls from people who want me to use the Inspire 2, and I think, 'This can be upward of a $15,000 machine if you go all in.'" He adds, "Why would they need that—especially when the job is only paying $600 to  $700?"
Final Thoughts
Joe notes that it's important to "develop a good website and develop all of your classic
marketing material so that you look legit, such as business cards, promotional material, and a nice one pager. The main thing is a good website, as this will be what many  people will be looking at." Now it's your turn to try out some of these things and see just how well Joe's advice can work for you. Good luck!